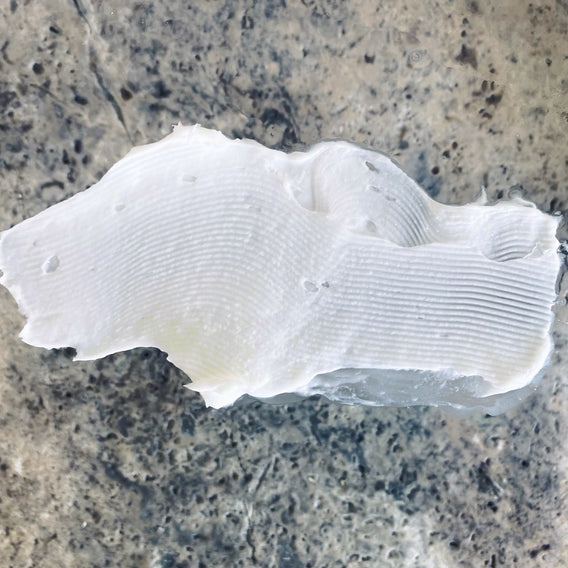 Achieved Results!
✓ 97% Hydrated, improved elasticity
✓ 98% Gorgeous curl definition
✓ 95% Buoyant voluminous curls
✓ 96% Moisturized frizz-free curls
✓ 98% Soft, resilient, bounce back
✓ 98% Vibrant, shiny and soft curls
**Based on a 3rd-party consumer study
Optimal Curl Definition

Experience the artistry of curl enhancement with our expertly crafted curl defining cream. Meticulously designed to elevate and accentuate your natural curl pattern, this formula harmonizes seamlessly with your unique hair texture. Achieve precision in curl definition that unveils the true beauty of your curls, leaving them exquisitely shaped and well-defined. Immerse yourself in the transformative power of this cream, celebrating the individuality of your curls with each application. Unveil curls that are not only well-defined but also radiate a captivating allure, reflecting the essence of natural beauty and confidence. Elevate your curl care routine with this defining masterpiece.

Weightless Moisture

Indulge in a harmonious balance of hydration without the burden of heaviness or greasiness with our curl defining cream. Immerse your curls in a weightless moisture experience as our formula, enriched with lightweight moisturizing agents, penetrates the hair shaft. This ensures your curls remain soft, supple, and thoroughly nourished. Revel in the freedom of natural movement and bounce, as our carefully crafted cream allows your curls to express their inherent beauty. Unleash a sense of airy lightness and undeniable vitality, making each curl a testament to the delicate equilibrium of effective moisturization and graceful movement. Elevate your curl care ritual with this transformative experience.

Frizz Control and Shine

Embark on a journey to frizz-free perfection with our curl defining cream. This transformative formula not only defines your curls but also triumphs over unruly frizz, imparting a smooth, polished finish. Your hair will radiate a healthy shine, highlighting each curl with lustrous brilliance. Revel in the joy of well-defined curls that exude vibrancy and vitality. Our frizz control and shine-enhancing cream deliver a double punch of hair perfection, ensuring your curls not only look exquisite but also feel luxuriously smooth and impeccably styled. Unleash the radiance of your curls with a touch of transformative care and sublime shine.

Seamlessly integrate our curl cream into your daily styling routine for impeccable curl definition.

Attain well-hydrated, bouncy, and defined curls with a luscious shine through effective hair care routines featuring the use of the right moisturizing curl cream and techniques that enhance your natural curl patterns. Juicy curls boast a distinctive shine, definition, and overall vitality, reflecting optimal curl health
Step 1: Start with Clean, Damp Hair
Begin by washing your hair with a Gentle Cleansing Cowash or a sulfate-free shampoo and conditioner suitable for your hair type. Towel-dry your hair until it's damp but not soaking wet.
Step 2: Section Your Hair
Divide your hair into sections to ensure even application. This step is especially crucial for those with thicker or longer hair.
Step 3: Apply a Quarter-Sized Amount
Dispense a quarter-sized amount of curl cream onto your palm. If you have thicker or longer hair, you may need slightly more.
Step 4: Distribute Evenly
Rub the cream between your palms and evenly distribute it through each section of your hair, starting from the roots to the tips.
Step 5: Use a Comb or Your Fingers
Use a wide-tooth comb or your fingers to detangle and ensure the product is evenly distributed. This helps define your natural curl pattern.
Step 6: Scrunch or Twirl Curls
Scrunch or twirl small sections of your hair to enhance the curl definition. This step adds bounce and encourages your curls to take shape.
Step 7: Air Dry or Diffuse
Allow your hair to air dry for a more natural look, or use a diffuser attachment on your hair dryer for quicker drying while maintaining curl definition.
Step 8: Avoid Touching Hair Until Dry
Refrain from touching your hair until it's completely dry to prevent frizz. This is crucial for achieving a polished, defined finish.
Step 9: Refresh as Needed:
If certain areas require additional definition, apply a small amount of our curl cream to touch up and refine the curls.
Step 10: Final Touch
Once your hair is dry, you can add a small amount of additional cream to tame any frizz or redefine specific curls if needed.
Enjoy Your Beautiful Curls
Revel in the beauty of your defined, moisturized, and frizz-free curls. Experiment with the amount of product to find the perfect balance for your unique hair type and desired style.
INGREDIENT DECK
Water, Glycine Soja (Soybean) Oil, Glyceryl Stearate SE, Ethylhexyl Palmitate, Caprylic/Capric Triglyceride, Cetearyl Alcohol, Glycerin, Argania Spinsosa (Argan) Kernel Oil, Simmondsia Chinensis (Jojoba) Seed Oil, Persea Gratissima (Avocado) Oil, Sorbitol, Stearic Acid, Cetearyl Alcohol, Polysorbate 80, Panthenol, Allantoin, Tocopheryl Acetate, Hibiscus Sabdariffa Flower Extract, Fragrance, Phenoxyethanol, Caprylyl Glycol, Sodium Carbomer, Citric Acid.
1

PRODUCT SCENT

Naturally scented with fresh petals, flowers, leaves, seeds, barks and rinds, our scents are purely and naturally of the earth. No harsh chemicals, synthetics or artificial fragrances to be found.

2

WHAT'S IN IT?

Revitalize curls with our potent blend of Argan Kernel Oil, Jojoba Seed Oil, Avocado Oil, and Panthenol. This nourishing mix deeply moisturizes, enhances elasticity, adds shine, and fortifies hair health for vibrant, well-defined curls.

3

WHEN TO USE A CURL CREAM

Apply our curl cream to damp hair for defined, frizz-free curls. Distribute evenly and style as desired. Perfect for enhancing natural curl patterns, it provides lasting soft hold without stiffness. Use daily or as needed for a polished, well-defined look.

PRODUCT SIZE: 8.5 FL oz. / 250 ml