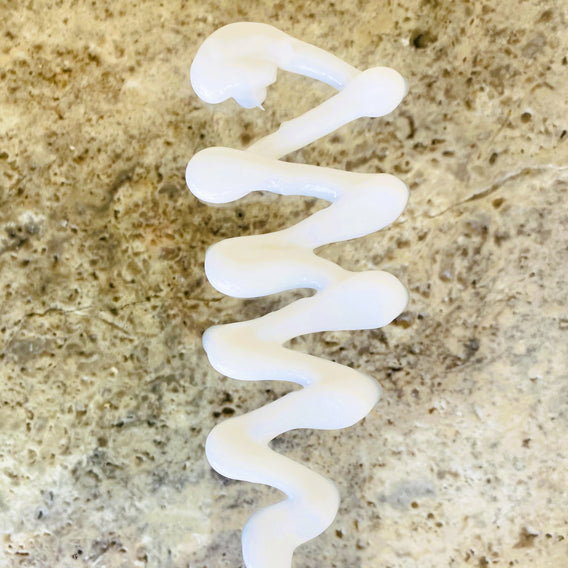 Achieved Results!
✓ 94% Optimal Hydration
✓ 97% Bounce and Vitality
✓ 98% Defined, frizz-free finish
✓ 95% Manageability, easier detangling
✓ 97% Enhanced Shine, glossy curls.
✓ 97% Reduced Weigh Down
Based on a 3rd-party consumer study**
Doesn't weigh hair down

With our lightweight hair milk, you'll experience the best of both worlds: nourished and hydrated hair that feels weightless and looks amazing. Add it to your hair care routine today, and discover the benefits for yourself!

Natural, non-toxic ingredients

Our curly hair milk is infused with a blend of natural ingredients that provide the essential nutrients your curls crave. These ingredients work together to create a perfect balance, leaving your hair nourished, manageable, and full of life.

Flawless frizz-free curls

Achieve gorgeous, lustrous curls with our curly hair milk. With its premium formula and incredible benefits, you'll embrace your natural curls like never before. Say goodbye to frizz and hello to beautifully defined, healthy-looking curls!

How to incorporate NeoCurly lightweight hair milk into your hair care routine

Start by washing your hair with your preferred shampoo or a cleansing hair conditioner like NeoCurly Co-wash. If you have particularly dry curls, use the co-washing method; a method of cleansing curly hair that is gentle and non-stripping hair of it's natural oils. Rinse thoroughly and gently squeeze out excess water with your hands.
Take an anti-frizz microfiber towel and gently pat dry your hair, removing as much water as possible.
Take NeoCurly 200ml cosmetic tube of hair milk, open the cap, remove the aluminum foil seal and dispense a nickel-sized amount of hair milk into the palm of your hand. You can always add more if needed.
Rub your palms together to distribute the product evenly on your hands.
Apply the hair milk to your hair, beginning at the ends and working your way up to your scalp, using your fingers or a wide-toothed comb to detangle any knots. Be sure to distribute the product evenly throughout your hair.
Use your fingers to gently massage the hair milk leave in conditioner into your hair in a circular motion. Do not rinse out the hair milk (it's a leave-in). Allow it to penetrate and moisturize your hair fully.
If your curls tend to frizz, consider using a super absorbent anti-frizz Microfiber Towel instead of a regular towel to dry your hair. Simply wrap the microfiber towel around your head and let it absorb the water, rather than rubbing your hair with a regular towel.
Once your hair is dry, you can style it as you normally would. Your curls will be defined, hydrated, and frizz-free!
💛🖤 And that's it!
By following these simple steps, you can achieve nourished, healthy-looking hair with the help of hair milk


1

Fragrance 🌻

Naturally scented with fresh petals, flowers, leaves, seeds, barks and rinds, our scents are purely and naturally of the earth. No harsh chemicals, synthetics or artificial fragrances to be found.

2

WHAT'S IN IT?

🌿 Jojoba Seed Oil
🌿 Argan Kernel Oil
🌿 Green Tea Leaf Extract
🌿 Rosemary Leaf Extract
Each play a role as the hair milk floods curly hair with intensive hydration.


3

Ingredient List

Water, Cetearyl Alcohol, Behentrimonium Methosulfate, Ethylhexyl Palmitate, Glyceryl Stea rate, Jojoba Seed Oil, Argan Kernel Oil, Stearic Acid, Cetyl Alcohol, Cetearyl Alcohol, Panthenol, Cetrimonium Chloride, Allantoin, Green Tea Leaf Extract, Rosemary Leaf Extract, Matricaria Flower Extract, Fragrance, Phenoxyethanol, Caprylyl Glycol, Sodium Hydroxide.